How to install a Domain Verified SSL certificate
This article assumes you have already purchased an SSL certificate from A2 Hosting and have an SSL Token. If you have not yet purchased an SSL Certificate, please peruse our
SSL options
and purchase the package that best suits your needs.
1. Login to your control panel:
cPanel: https://yourdomain.com:2083
Plesk: https://yourdomain.com:8443
You may encounter an error message stating "Your connection is not private" or something similar when attempting to visit your cPanel login page. This is caused by the login page defaulting to a self-signed certificate. Please disregard the error message and proceed.
2. As soon as the control panel loads, locate and click the "AutoInstall SSL" icon which will take you to the SSL Installation section.

3. On the AutoInstall SSL page, there will be a submission field requesting a token. Paste the token you received in your order confirmation email and click "Verify Token."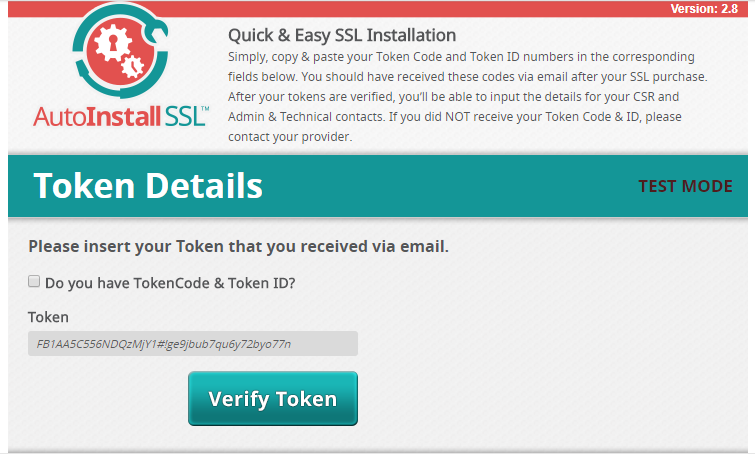 4. Upon submitting a valid token, you will be presented with an additional page that will require some info about you and the certificate:
Adjacent to the "Domain/ Webspace," select the domain you would like to use this SSL for.

Select the check box adjacent to the "Would you like to use 'www' during the CSR generation."

Select the check box adjacent to the "Enable SNI for Mail Services?"

Fill out the fields under "CSR Details," "Admin Contact, and "Tech Contact" with your own relevant information.

Select the check boxes "Domain," "Admin Contact," and "Technical Contact," then click continue.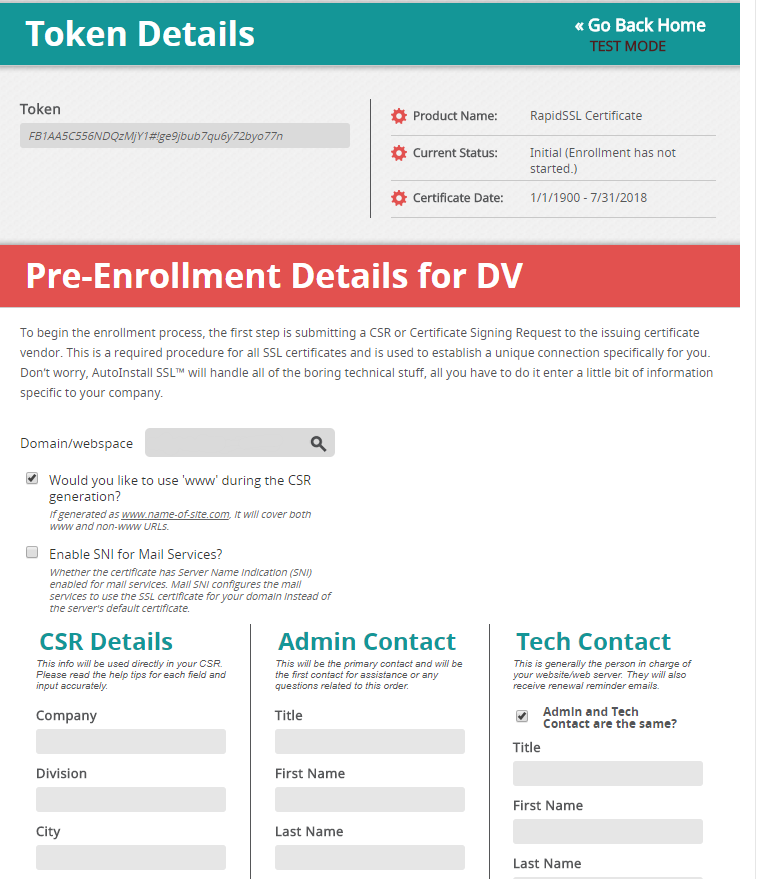 Once the process is completed, you are taken to a page going through the installation steps in real time. At this point, no further action is required on your part.